The Commission consists of 21 members appointed by the President of the United States. Of these, seven are appointed after consultation with the Speaker of the House of Representatives and seven are appointed after consultation with the President Pro Tempore of the Senate, with three of each seven by tradition recommended by the minority leaders of each house of the Congress. The President designates a Chair from among the Members. Members are appointed for three-year terms but continue to serve until they are replaced. They are not paid for their service.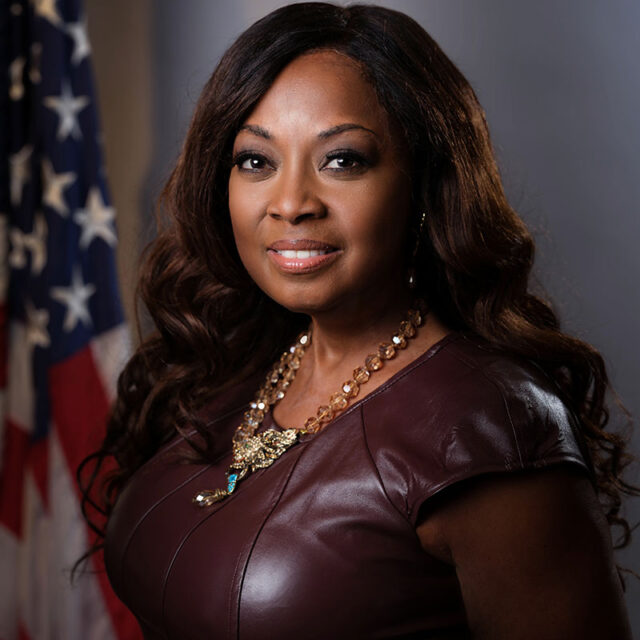 Starlet "Star" Jones Lugo
Chair
Star Jones is an attorney, former New York city homicide prosecutor, business executive, best-selling author, and an Emmy award nominated TV host.
On January 31, 2022, President Joe Biden appointed Jones as the Chair of the United States Commission for the Preservation of America's Heritage Abroad. As Chair she will lead a Commission of twenty Commission Members to preserve and protect American heritage abroad.
Jones served as President and Board of Directors member of Professional Diversity Network, Inc., and of the International Association of Women. She is also a co-founder and principal of the Instant Impact Group, LLC, a consultancy firm that assists individuals and companies build their diversity, equity, and inclusion programs. Through her consultancy firm, Jones also acts as Executive Editor for Marquis Who's Who. She was one of the original co-hosts of ABC's "The View" for nine years and is a "Broadcasting and Cable" Hall of Fame inductee. She is President of Girlfriend Entertainment Productions, Inc., her own programming and production company.
After work as a prosecutor and senior assistant district attorney early in her career, Jones will become the host and new judge of Divorce Court this fall.
In 2010, Jones underwent successful open-heart surgery and, for over a decade, she has been the National Volunteer of the American Heart Association. She is a member of the international editorial board of the Women's Forum for the Economy & Society and is a U.S. representative to the Women in Africa initiative. She is also a member of Alpha Kappa Alpha Sorority, Inc. and hosts international virtual town hall and forum series. She makes her home in Chicago and East Hampton with her spouse, attorney and Administrative Law Judge Ricardo Lugo, their son Jake, and their Maltese Mimi.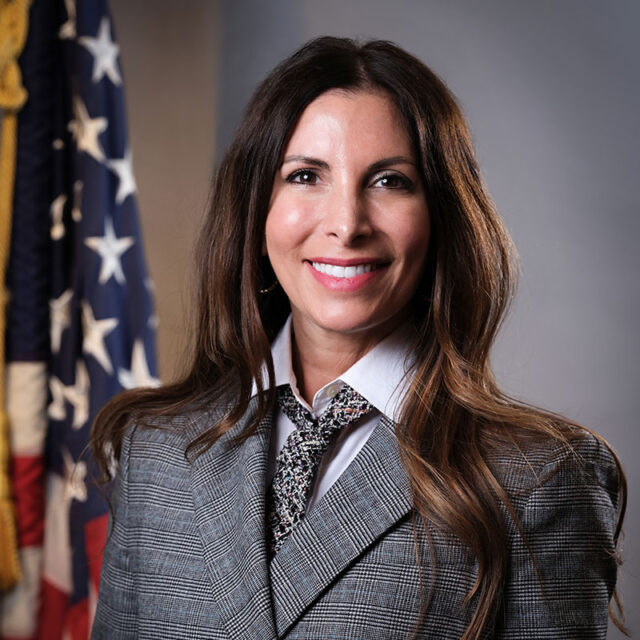 Nancy D. Berman
Commission Member
Nancy D. Berman is a community leader with a demonstrated record of service through volunteerism, board and committee memberships, and philanthropic leadership with a variety of affiliations and nonprofit organizations. Berman's professional background is in marketing and her most recent endeavor is as the CEO and Founder of NANDANIE, a luxury fashion brand whose mission is to inspire confidence, build community, and empower women. Prior to launching NANDANIE, Berman applied her creativity as owner of an artisanal cakery.
Berman has served as the President of Yad Ezra, an organization that provides kosher food to vulnerable Jewish families in Southeast Michigan and was their 2021 dinner honoree along with her three children. She is also involved with Asra Kedisha, an organization for the preservation of Jewish cemeteries and gravesites throughout the world and has travelled to Cairo, Egypt to survey the restoration of the largest Jewish cemetery in the world. She currently serves on the Executive Board of the Frankel Jewish Academy, is a founding member of Kehillat Etz Chayim in Detroit, and is a member of The International Society of Female Professionals, the Accessories Council, BasBlue Detroit, Hadassah, The Women's Zionist Organization of America, the American Jewish Committee, AIPAC, and FIDF. Berman lives in Huntington Woods, Michigan.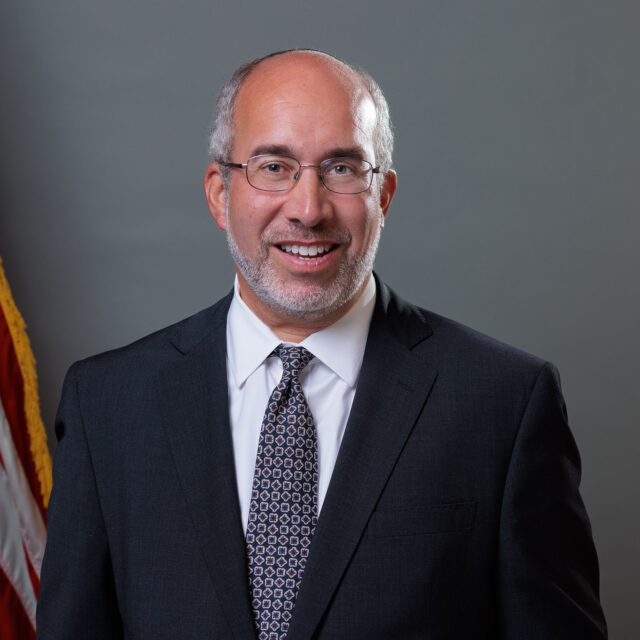 Herbert Block
Commission Member
Herbert Block is the Executive Director of the American Zionist Movement, a role he has served in since 2017. Block is the former Assistant Executive Vice President of the American Jewish Joint Distribution Committee, where he was responsible for the Government Affairs and Property Restitution portfolios at the world's leading Jewish humanitarian organization. He has served on boards addressing Holocaust-era assets, property restitution, compensation for Shoah survivors, and the preservation of Jewish heritage sites and cemeteries in Europe and the United States.
He was previously Assistant to the Mayor of the City of New York, Assistant Director of the New York City Independent Budget Office, and a Deputy Director at the Federal Corporation for National and Community Service (AmeriCorps). Block previously served as a Member of the U.S. Commission for the Preservation of America's Heritage Abroad from 2011 to 2019, to which he was appointed for three terms by President Obama. He received a BA from Columbia University and a JD from Brooklyn Law School.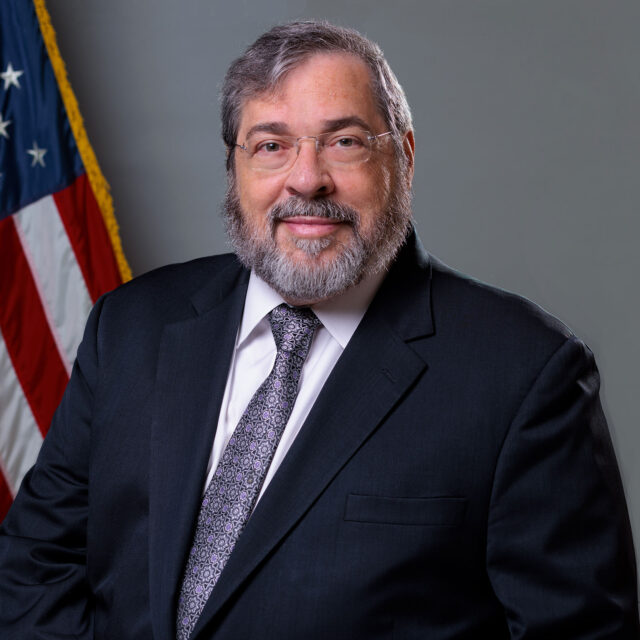 Rabbi Abba Cohen
Commission Member
Rabbi Abba Cohen is the Washington Director and Counsel for Agudath Israel of America, positions he has held since 1989.  He has also been Vice President for Federal Government Affairs at Agudath Israel since 2010.  Previously, Rabbi Cohen worked at the Anti-Defamation League as the Assistant Director in the Middle Eastern Affairs Department from 1981 to 1985 and as an Associate in the Latin American Affairs Department from 1979 to 1981.  Rabbi Cohen received a B.S. from The Johns Hopkins University, a B.T.L. and Rabbinic Ordination from the Ner Israel Rabbinical College, an M.I.A. from the Columbia University School of International Affairs, and a J.D. from Georgetown University Law Center.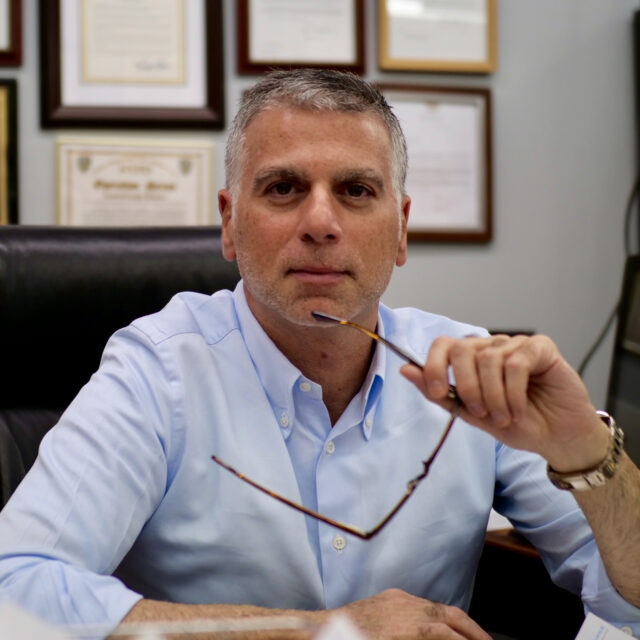 Joseph Douek
Commission Member
In May 2020, Douek was appointed by the President of the United States to serve as a Member of the United States Commission for the Preservation of America's Heritage Abroad, and by recommendation of The Speaker of The House was reappointed by the President of the United States in 2023.
A businessman and philanthropist, Joseph Douek was originally appointed to the New York City Planning Commission by Borough President Martin Markowitz in 2012, and was reappointed by Borough President Eric L. Adams in 2017, and by Mayor Bill de Blasio in 2021.
NYC Commissioner Douek, currently serves as the Chairman and CEO of Viceroy Equities, an investment and management firm based in Brooklyn. Among other initiatives, Viceroy Equities has invested in Opportunity Zones, with the goal of spurring development in several areas throughout Brooklyn.
Douek got his start selling wholesale photography supplies and went on to become the owner and CEO of Willoughby's, New York's oldest photography retailer. Douek has also served on the Executive Committee and the Board of Directors for the New York City Economic Development Corporation, as well as the Board of Directors for the New York City Industrial Development Agency. Douek has served on the Board of Trustees for several non-profit entities, including the Brooklyn Public Library and the Jewish Children's Museum. He lives in Brooklyn, New York.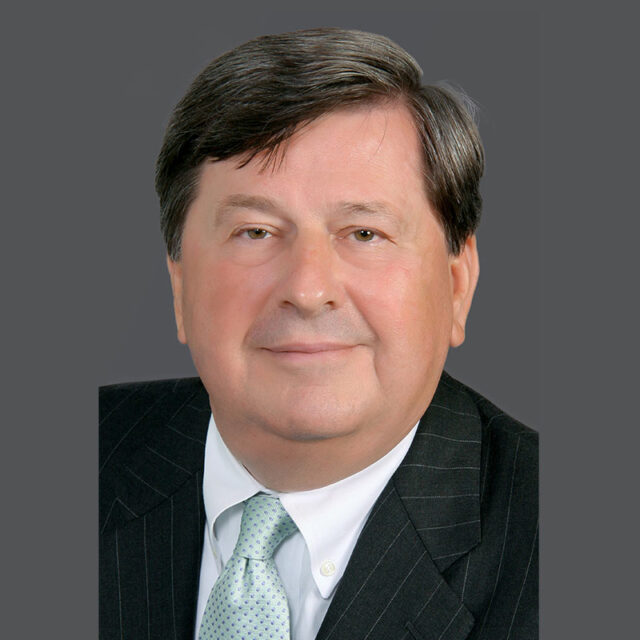 Tyrone C. Fahner
Commission Member
Ty served on the Management Committee of Mayer Brown from 1985 to 2007, including serving as co-Chairman (1998-2001) and Chairman (2001-2007). Ty's practice includes complex litigation, state and regulatory compliance matters, as well as advising audit committees and boards of directors. He has extensive jury trial experience in cases involving financial crimes, tax, securities, regulatory matters, multi-district, and class action litigation.
Ty has been featured in Leading Lawyers Magazine (July 2010), and has been named among both America's Leading Business Lawyers (Chambers USA) and the World's Leading Business Lawyers (Euromoney). He also was named "2002 Person of the Year" by Chicago Lawyer Magazine.
By appointment of President George W. Bush, he serves on the Commission for the Preservation of America's Heritage Abroad. Ty is a former Attorney General of Illinois, where he served as the chief legal and law enforcement officer and prosecuted actions on behalf of the people and defended actions brought against the state, its constitutional officers, and its employees. In addition, he has served as Director of the Illinois Department of Law Enforcement and as an Assistant United States Attorney for the Northern District of Illinois.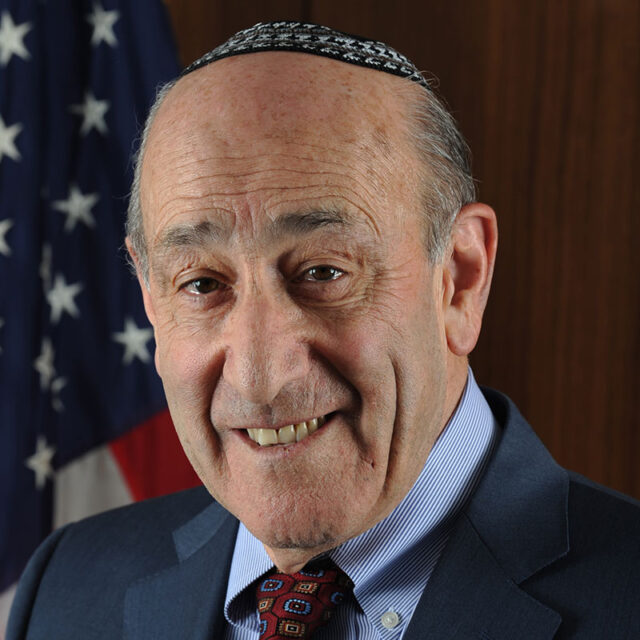 Emil A. Fish
Commission Member
Emil A. Fish is a Holocaust survivor from the small town of Bardejov in Slovakia. In 1944, as a 9 year-old boy, he and his family were captured and arrested by the Gestapo. His father was sent to Buchenwald Concentration Camp and survived. He, his mother and sister were sent to Bergen Belsen Concentration Camp. In 1945, he, his mother and sister were liberated from Bergen-Belsen by the British Army.
Mr. Fish and his family immigrated to Los Angeles in 1955. He is the founder of Emil Fish Enterprises and Regency Park Senior Living, Inc. He has served as President of Congregation Shaarei Tefila, Hillel Hebrew Academy and the Union of Orthodox Congregations, West Coast Office. Mr. Fish has also served as a member of the Jewish Community Relations Committee of the Los Angeles Jewish Federation.
In 2006 he founded the Bardejov Jewish Preservation Committee – a non-profit organization – with the mission to preserve and document the Jewish heritage in Bardejov and to memorialize and honor its Holocaust victims.
In 2010, Mr. Fish was appointed by President Obama to the United States Commission for the Preservation of America's Heritage Abroad. He currently resides in both Los Angeles and Philadelphia. Among his many achievements, he is most proud of his 3 children and 12 grandchildren.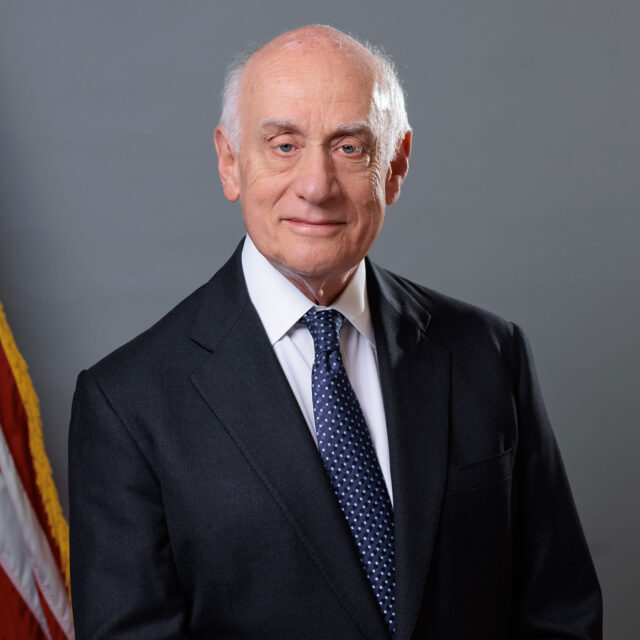 Martin B. Gold
Commission Member
Martin B. Gold is a partner with Capitol Counsel, LLC. In service to our clients, he brings over 40 years of legislative and private practice experience. He is a recognized authority and author on matters of congressional rules and parliamentary strategies, and U.S. policy in Asia. He frequently advises senators and their staff and serves on the adjunct faculty at George Washington University. In 2022, he received the College of Professional Studies Faculty Excellence Award. Before domestic business, professional, and academic audiences, he speaks about Congress as well as political and public policy developments.
Gold has been a guest lecturer at Tsinghua University, the Beijing Foreign Studies University, the Beijing International Studies University, Moscow State University, the Moscow State Institute of International Relations, the State Parliament of Ukraine, and the Federation Council of the Federal Assembly of the Russian Federation.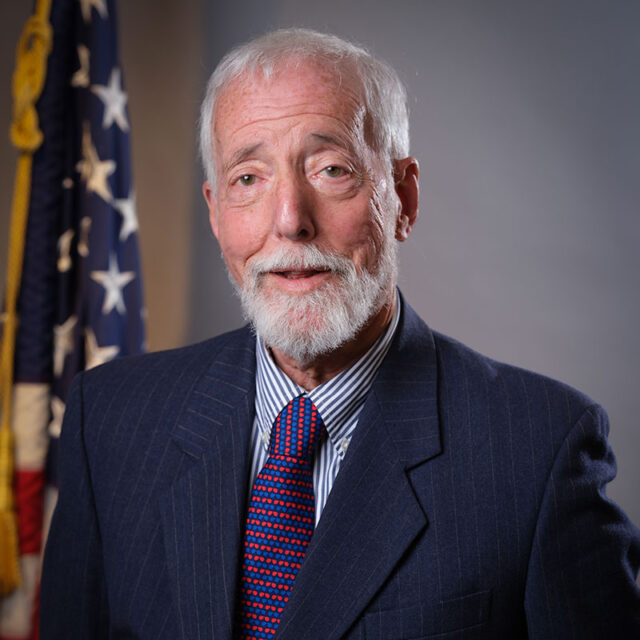 G. Jonathan Greenwald
Commission Member
Jonathan (Jon) Greenwald, a Wilkes-Barre, PA native, has spent a half century in public service, including 30 as a senior U.S. diplomat and 17 as Vice President for the International Crisis Group, a prominent non-governmental conflict resolution organization. He has taught diplomacy at Lawrence University, served as the State Department's nominee on the panel that adjudicated Holocaust-era claims for Austria, authored Berlin Witness: An American Diplomat's Chronicle of East Germany's Revolution, and directs and funds an initiative to bring young Israelis and Palestinians to study together at leading university preparatory schools.
A member of the Council on Foreign Relations, the Washington Institute of Foreign Affairs, J Street, and Foreign Policy 4 America, Greenwald serves on the boards of several conflict resolution-related international groups. He speaks German, Hungarian, and French and lives with his wife Gabriele and their cats in McLean, VA.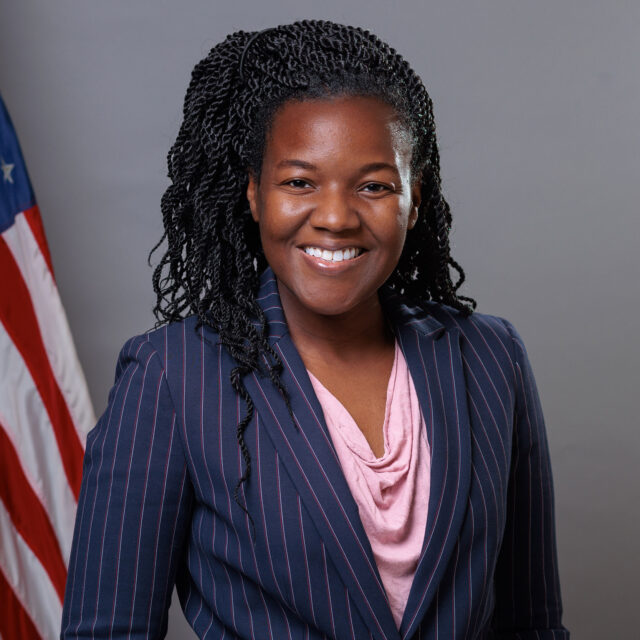 Nicole M. Isaac
Commission Member
Nicole Isaac leads the International Strategic Response team which focuses on risk mitigation efforts in At-Risk countries and for all global elections at Meta. Prior, Isaac was Senior Director of North America Policy at LinkedIn, where she managed a team that engaged with local, state, provincial, and federal policymakers across North America. She founded a social impact accelerator called Code the Streets to increase resources to inner city communities through technology.
Isaac previously served in the White House as Special Assistant to the President for Legislative Affairs and as Deputy Director of Legislative Affairs for then-Vice President Biden. She spent over five years on Capitol Hill where she worked as Floor Counsel in the U.S. Senate and Legislative Counsel in the U.S. House of Representatives. Isaac is a lawyer and previously clerked at the Constitutional Court of South Africa for the Deputy Chief Justice. She also worked at a law firm in Paris and with a non-governmental organization in Geneva. She has a Juris Doctor degree from the University of Pennsylvania Law School and a Master of Arts degree in International Affairs from Columbia University. She also completed a Master of Studies (LLM equivalent) in International Human Rights Law at Oxford University in the United Kingdom. She received her Bachelor of Arts degree from Brown University. She was born and raised in the Bronx, New York and is of Jamaican and Costa-Rican descent.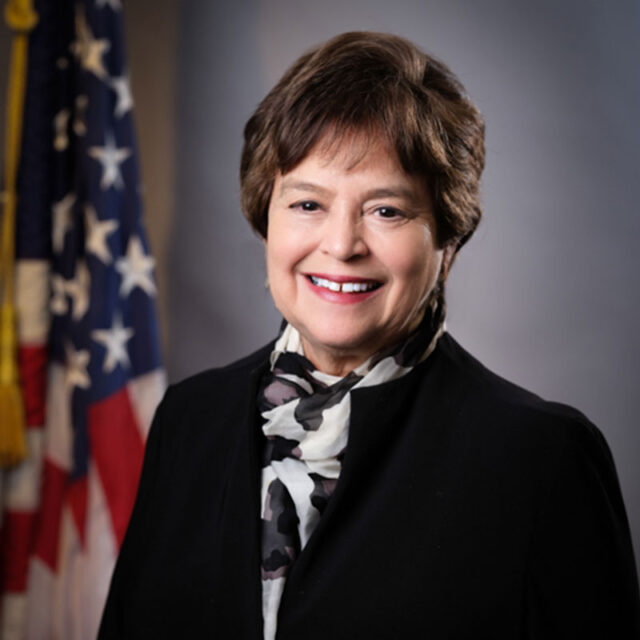 Nancy K. Kaufman
Commission Member
Nancy K. Kaufman has a distinguished career as a public servant, advocate, and non-profit leader. Kaufman runs a strategic consulting and coaching practice and previously served as CEO of National Council of Jewish Women for 8 years. Prior, Kaufman was executive director of the Jewish Community Relations Council of Boston for twenty years. Kaufman has also held a variety of positions related to health and human services delivery in state and local government and in the nonprofit sector. She worked for the Commonwealth of Massachusetts as Deputy Director of the Governor's Social Policy Office and Assistant Secretary of Health and Human Services as an appointee in the Dukakis Administration.
Kaufman is a graduate of Brandeis University, Boston College School of Social Work, and the Kennedy School of Government at Harvard University. She is a recipient of an honorary doctorate in public service from Northeastern University. Kaufman lives in NYC and serves as board chair of the NY Jewish Agenda.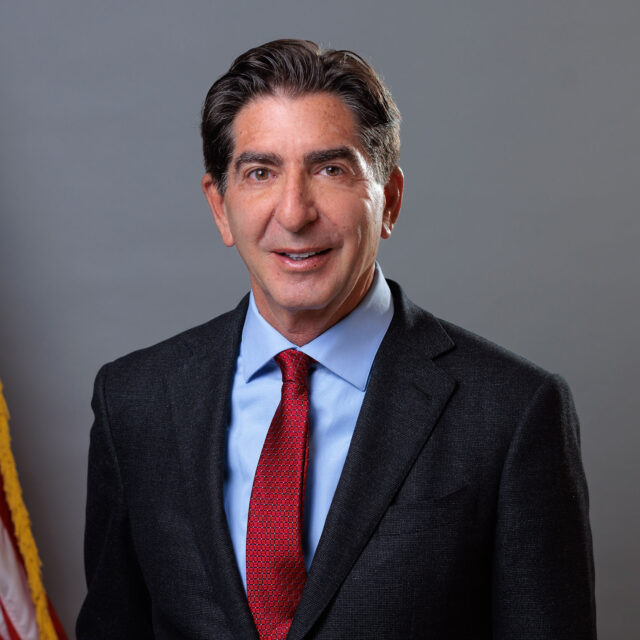 Harley Lippman
Commission Member
Harley Lippman is the Founder and CEO of Genesis10. Since its inception in 1999, Lippman has grown the company into one of the largest IT consulting firms in the United States and is consistently named among the top 50 "Best CEOs" by USA Today.
A dedicated philanthropist, Lippman has been the sole financial supporter of a Cambodian orphanage for more than 17 years and has funded efforts to explore an overlooked aspect of the Holocaust since 2009. Specifically, he works to find mass graves where Jews were murdered and buried and hosts memorials to honor and preserve their memory throughout the year. Lippman executive-produced Safeguarding Memory, an award-winning documentary on mass graves in Poland, which appeared on PBS. Additionally, Lippman is a regular commentator on national and international television on issues related to the Middle East, workforce development, U.S. politics, and the economy.
Lippman received a MA in International Affairs at Columbia University, studied abroad in Poland on a Fulbright Fellowship, and received a scholarship to study at the Ukrainian Institute at Harvard University.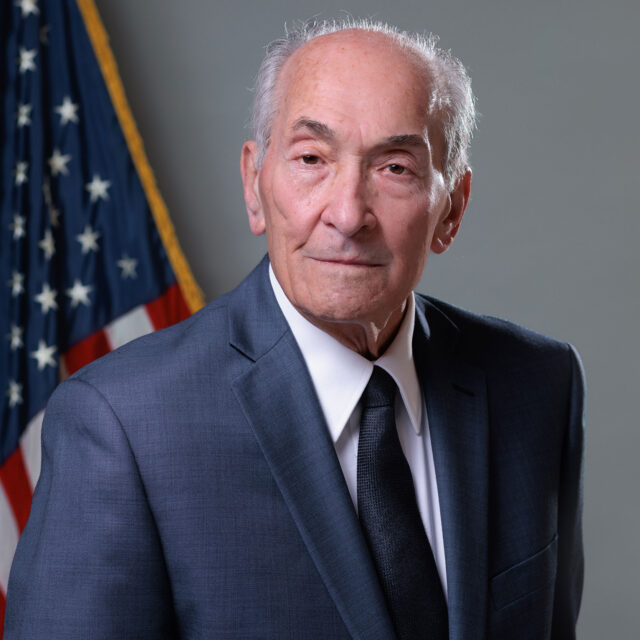 Dr. Michael Lozman
Commission Member
Dr. Michael Lozman is a practicing orthodontist in Latham, New York. He has taught in the Graduate Department of Orthodontics at New York University School of Dentistry and has served in numerous professional leadership positions including on the Board of Governors of the New York State Dental Society and as President of the New York State Society of Orthodontics.
In 2001, Lozman founded an organization to bring college students to Eastern Europe to restore Jewish cemeteries that were destroyed during the Nazi era. To date, the organization has completed the restoration of fifteen Jewish cemeteries, ten in Belarus and five in Lithuania. Lozman also founded the Capital District Jewish Holocaust Memorial, Inc. and is working to develop a Holocaust memorial in the capital area of New York. Lozman has lectured in several countries, and he has been noted for his Holocaust educational activities.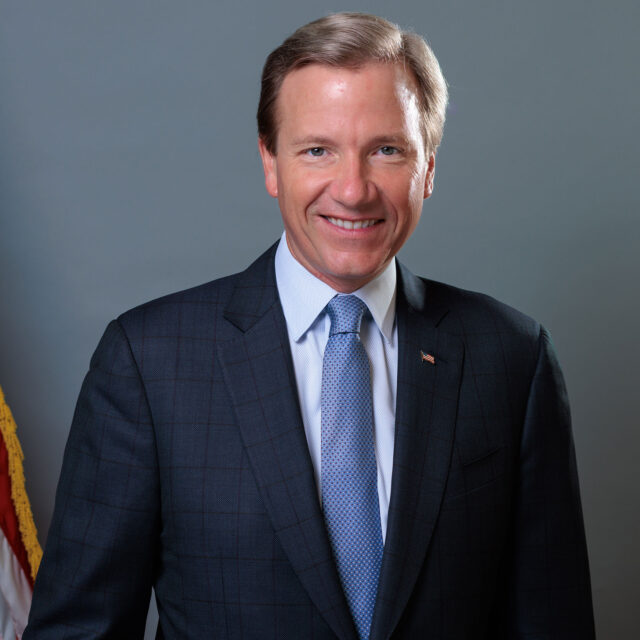 Michael T. Marquardt
Commission Member
Born in Berlin during the Cold War, Michael Marquardt emigrated to the United States in 1991, a year and a half after witnessing the fall of the Berlin Wall, to attend college and graduate school, becoming a U.S. citizen in 2002. He has led several companies in the technology and healthcare sectors as CEO and has served on corporate boards in Indonesia, France, and the United States. As CEO of Global Kompass Strategies, Inc., Marquardt advises clients on global strategy, corporate governance, business development, and emerging technology opportunities.
Following a lifelong commitment to fighting cancer after losing several loved ones to the disease, Marquardt currently serves as Chair of the national Board of Directors of the American Cancer Society.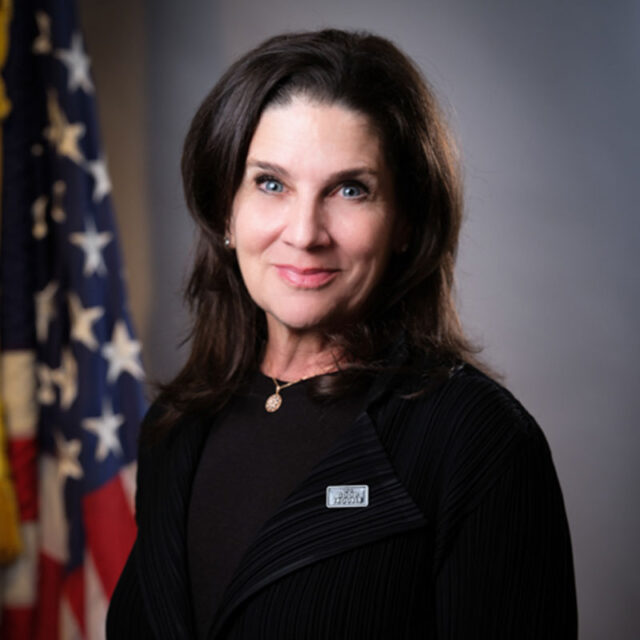 Elizabeth Hirsh Naftali
Commission Member
Elizabeth (Liz) Hirsh Naftali runs and owns a commercial real estate company in Los Angeles' Fashion District. She has served on the board of Oakwood School in North Hollywood since 2002 and was the Board Chair from 2012 to 2015. She also currently serves on the board of the IKAR Shul in Los Angeles and the RAND Corporation Center for Middle East Public Policy.
In 2007, Hirsh Naftali developed BIG Giving, a philanthropic branch of the company she co-founded, BIG Shopping Centers, that primarily supports educational, developmental, and co-existence programs for Jewish and Arab children across Israel. She remains active in her philanthropy in Israel working with the Tel Aviv Foundation and Babylonian Jewry Museum. At the onset of the COVID-19 pandemic in the spring of 2020, Hirsh Naftali started the Make More Masks Campaign, producing and distributing over 100,000 masks to keep those most vulnerable in our communities safe.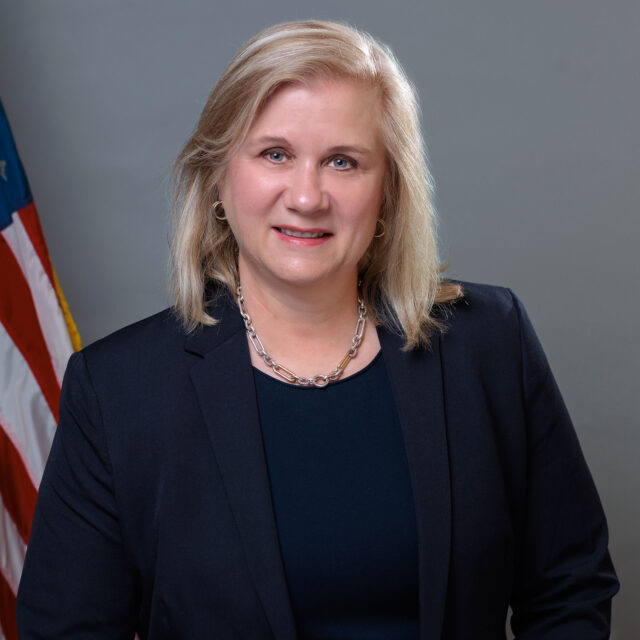 Maureen C. Pikarski
Commission Member
Maureen Pikarski is a partner in the law firm of Gordon & Pikarski. Her practice includes real estate tax objections for commercial, industrial, and residential property owners. Pikarski has extensive experience in matters involving real estate property tax valuations. Prior to joining Gordon & Pikarski, she worked in the White House Executive Office, the Office of the Vice President, and House of Representatives.
Pikarski received her B.A. from Bryn Mawr College, M.A. from Villanova University, and her J.D. from Catholic University of America.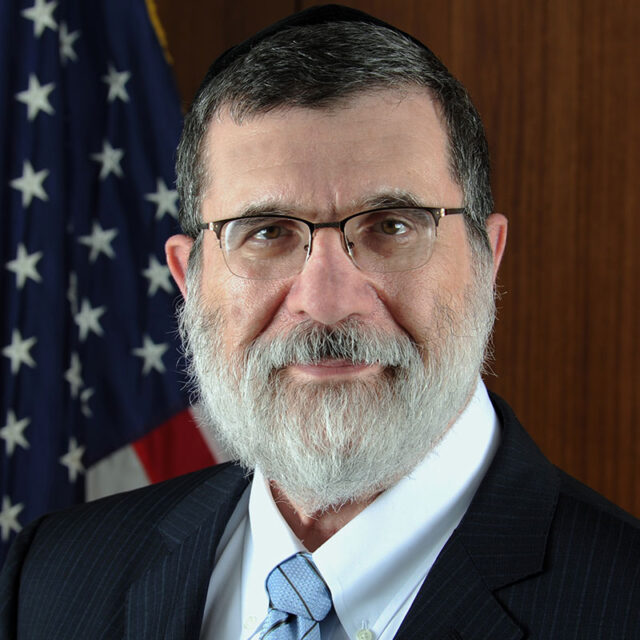 Jonathan J. Rikoon
Commission Member
Jonathan Rikoon practices in the areas of trust and estate planning, administration and litigation. He engages in sophisticated estate and tax planning for wealthy individuals and families, preparation of wills and trusts and the administration of trusts and estates. He helps to establish various tax-efficient multi-tier family, business and investment vehicles, such as partnerships, limited liability companies and closely held corporations with trust ownership, and he structures third-party business transactions to facilitate tax and estate planning. Jonathan has pioneered the development of estate planning techniques customized for private equity fund principals and hedge fund managers, and he has written and presented on that topic for the NYU Institute on Federal Taxation and the University of Miami Heckerling Institute on Estate Planning.
Jonathan's practice also includes negotiation and resolution of family business and trust disputes, as well as Surrogate's Court and tax litigation. His writings have appeared in a number of journals, and he has lectured for the Practising Law Institute, the American Corporate Counsel Association, the American College of Trust and Estate Counsel, the New York State, City and County bar associations and other groups.
In 2008, Jonathan was nominated by the Senate and appointed by the President to serve as a member of the U.S. Commission for the Preservation of America's Heritage Abroad. He was appointed in 2009 to the New York EPTL-SCPA Legislative Advisory Committee as a liaison to the New York City Bar Association. In 2011 Jonathan was appointed a member of the Surrogate's Court Advisory Committee to the Chief Administrative Judge of the State of New York. As an active member of several committees of the Association of the Bar of the City of New York and the New York State Bar Association, he has drafted several items of proposed and enacted New York legislation.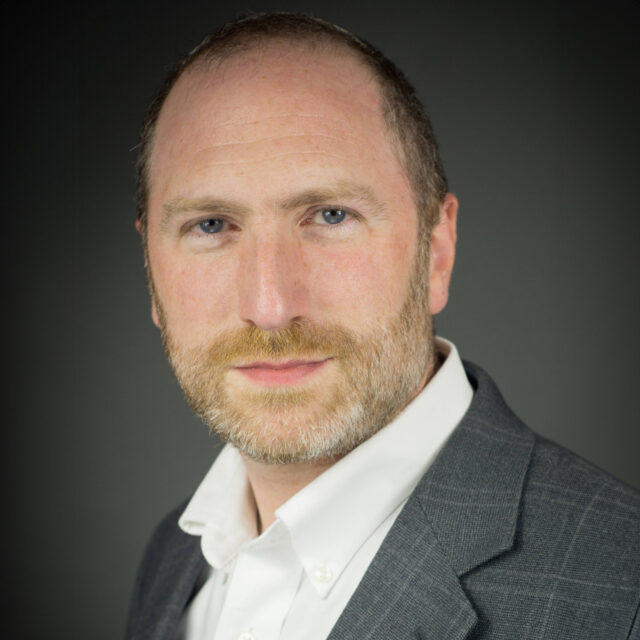 Rabbi Yair Robinson
Commission Member
As far back as he can remember, Yair Robinson has been committed to making a positive difference in the world. Active in social action causes since he was a teen growing up on Cape Cod, where his father was the rabbi of the local synagogue and his mother the president of Hadassah, Robinson Oberlin College and then received rabbinic ordination from the Hebrew Union College in 2003.
He served Shir Ami in Newtown, Pennsylvania for six years before moving to Wilmington, Delaware, where he has been the Senior Rabbi of Congregation Beth Emeth since 2009. In addition to his pulpit work, preaching, teaching, and providing pastoral care, he has worked with many local organizations, including serving on the boards of Rotary Club of Wilmington, The Anti-Defamation League of Philadelphia, The Ninth Ward Interfaith Coalition, The Siegel JCC and Jewish Family Services, Planned Parenthood of Delaware and Clergy for Choice, and the ACLU of Delaware, always striving for a sacred, just, and loving community. He is married to Dr. Marisa Robinson and they have one son, Elishai, who graduates from Mount Pleasant High School in Wilmington in 2025.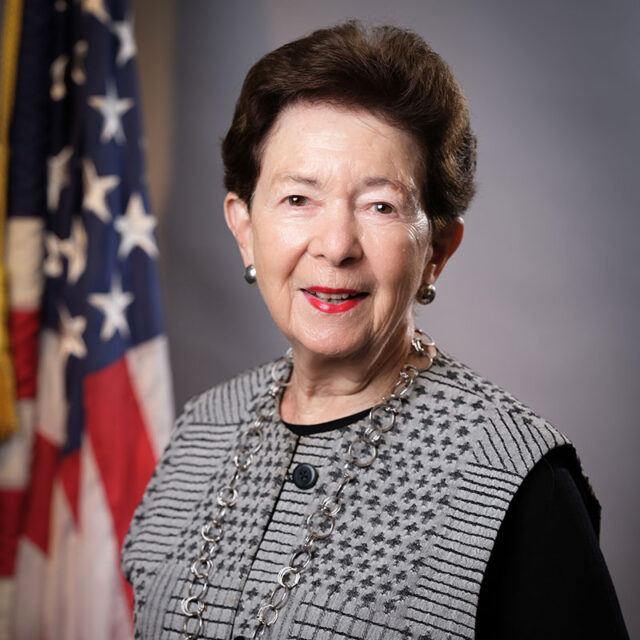 Roselyne Chroman Swig
Commission Member
Roselyne Chroman Swig is Founder and President of ComCon International, as well as Founder of Roselyne C. Swig Artsource. She was appointed Director of the U.S. Department of State Art in Embassies Program by President Clinton. Swig has devoted decades to philanthropic and community service efforts at the local, national, and global levels with a focus on women's empowerment, social welfare, fine art, political advocacy, and education. She is Founder of the advocacy group Partners Ending Domestic Abuse and Founder and Member of Bayview Alliance.
Swig is National V.P. Emeritus of AIPAC, Lifetime Trustee of Shalom Hartman Institute, and Trustee Emeritus at Mills College. She served as President and Trustee Emeritus of SF Art Institute, President of Berkeley Art Museum and Pacific Film Archives, Chair of the Contemporary Jewish Museum, President Emeritus of Jewish Community Federation of SF Peninsula, Marin, and Sonoma Counties, President of SF Arts Commission, and Co-Chair of the National Gallery of Art Collector's Committee, among others.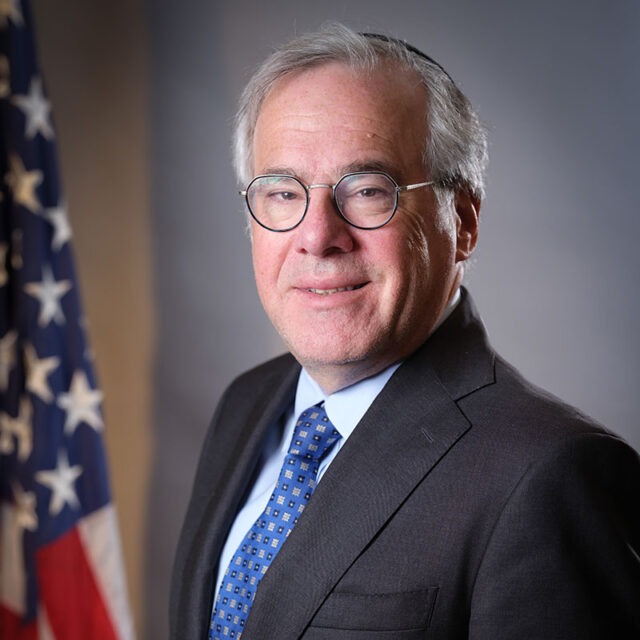 Hershel Wein
Commission Member
Hershel Wein, an active member of the New York Jewish community, is an attorney who has practiced law for over 36 years. He is currently a partner and member of the Energy and Infrastructure group of Wilson Sonsini, with a specialty in tax law and renewable energy.
Previously, he was a partner and member of the Washington National Tax practice of KPMG and a partner at the law firm Dewey Ballantine. Among his communal activities, Wein is a founder of one of the largest Jewish religious private schools in Long Island, NY, where he served on the board of directors. Wein graduated from the Columbia Law School in 1985 after attending Brooklyn College for his undergraduate studies. He currently resides in Long Island with his wife and children.

Lesley Weiss
Commission Member
Lesley Weiss is Deputy Director of the National Coalition Supporting Eurasian Jewry. In this role, she coordinates democracy initiatives, community education and outreach efforts, and promotes advocacy on behalf of Jewish communities in Eastern Europe and Eurasia. She monitors compliance by the governments of the region in the areas of religious and cultural rights and works closely with the governments and the Jewish communities on the restitution and preservation of Jewish communal property, combating anti-Semitism, and Holocaust awareness. Weiss represents the National Coalition Supporting Eurasian Jewry at Organization for the Security and Cooperation in Europe meetings and numerous other international conferences throughout Europe, Central Asia, and Israel on the Holocaust, anti-Semitism, and international religious freedom.
Weiss is also a member of the U.S. delegation to the International Holocaust Remembrance Alliance. In 2013, President Obama appointed Weiss Chair of the U.S. Commission for the Preservation of America's Heritage Abroad, where she served until 2017.